Intuitive and Easy to Use
Drive's intuitive Restaurant POS lets you spend less time in front of a computer screen and more time with your guests, and our solid technological platform ensures high reliability you can count on.

Impressive Features
We've built-in tons of amazing features to make running your business a breeze. Splitting tickets, custom messages, happy hour discounts, etc.
On-site Installation and Support
Our on-site installation and training team will speed up implementation and keep you on track for success. During your daily use you may also have questions, our support team is available 365 days a year to walk you through any questions you may have.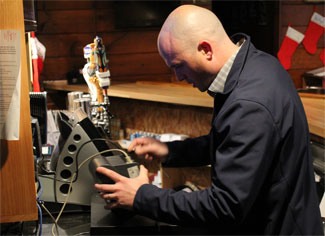 Back Office is a web-based management tool that allows you to keep up with the details of your business whether you are on-site or not. Back Office gives you a real-time, secure connection to your point of sale system. You can sign in from any laptop, tablet, or mobile device and access most manager features right over the internet!

Not sure what you need?
Our sales staff can sit down with you and work out a plan that is right for you. Whether you're looking to purchase or lease a system, we can provide options that fit your size and budget.